Water agencies realizing the great value of pool covers to save water are beginning to offer rebates toward the purchase of a pool cover.
In light of the pressing need for pool covers, the greatest need is to inform everyone that the concept of using whole pool covers to cover the entire pool severely limits the distribution of covers.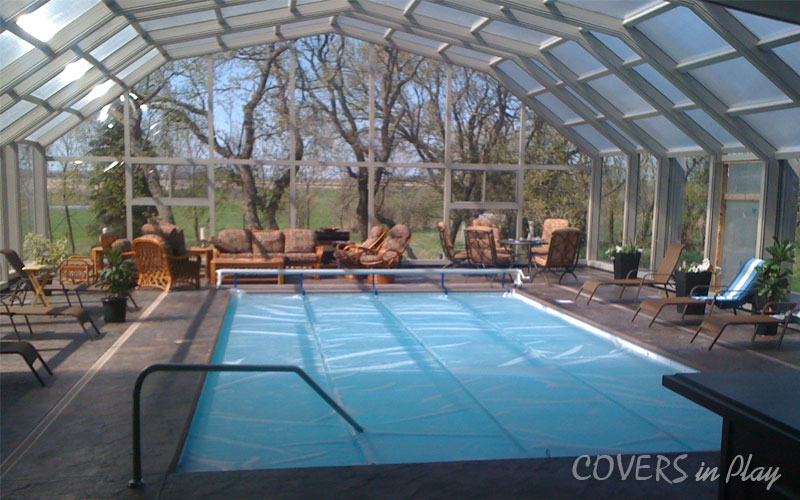 It also requires the consumer to purchase an expensive and awkward deck reel, or removes the cover by hand; emphasizing too that this solution only works on less than 30% of pools substantially limiting "use" of covers.
Conversely, using the Split-Cover System, almost all pools can now use a cover, and is more cost effective for everyone resulting in higher sustainable sales for the industry overall.
With the new half cover distribution model, retailers can now have "stock on hand" for immediate purchase.
Having stock on hand will substantially increase cover sales helping people more than ever not only have a warm pool, but most importantly conserve water and chemicals to help our environment.
Also, for all those millions of pools without a jack, there is an innovative half cover rolling solution that can assist in the removal and handling of covers for pools that can't use a deck reel.