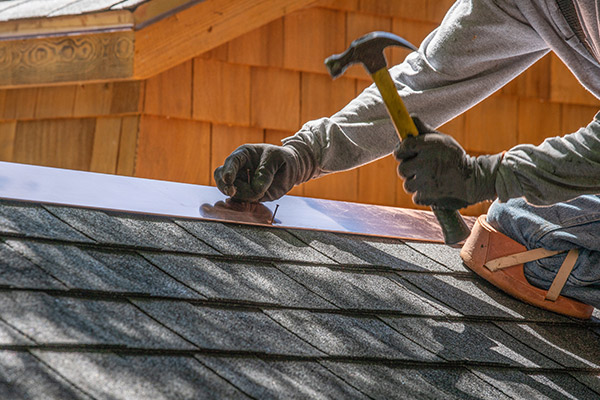 The most ideal way to speak with prospective roofing contractors is on the phone although meeting them face to face is even better. So that means that you have to get their contact information first. You can get his from friends and family or you can search online using Google for online roofing directories.
Most people think that taking some time to investigate a potential contractor is time wastage. However, it is only for your safety so you can spare a few minutes to do it to avoid regretting later. There are three broad categories of areas that you need to check when thinking of hiring a roofing contractor namely, the qualifications of the contractor, the work of the contractor and the past that the contractor has.
Let's look at each of them:Here is the list of qualities you want to have in a quality roofer
* Is he licensed?
Never work with contractors that have no license. But don't be duped to think that a license automatically means that the contractor is good. Also find out if they are members of any professional groups. You may also want to check his commitment to grow his career by asking about any further training he has undertaken to improve his skills
* Is the business permanent?
Look for a contractor that has a permanent business. This is because you want to have the peace of mind knowing that the job will be finished and not left midway. You can ask for a permanent address as well as a permanent phone number as proof of this. You may also want to visit their premises just to check if they have enough material and staff to complete the task at hand.
* Does the contractor have insurance?
Don't just ask if the contractor has insurance but also ask about the details of the cover. The contractor should show you the certificate from the insurer which will clearly outline the extent of the cover and how much he is insured for. You want to ascertain is the cover also includes the workers that he will come with. The danger of working with people that are not insured is that if any accident occurs on your property, then you will be liable.
The work of the contractor
* According to the regulations of OSHA (Occupational Safety and Health Administration), every contractor should have a safety plan. Ensure you ask for your contractor to produce one
* Inquire about the length of the warranty that the contractor will give for the work that he does. Ideally, a contractor that gives a longer warranty is more confident that he has done a good job as opposed to one that gives no warranty or just a short one. It is also important to note that the contractors use materials from manufacturers that have warranties. However, these warranties will be void if the contractor using them is not certified. Talk to your contractor about such warranties
* Make sure the contractor fills you in on everything. For instance, he has to consult with you on the color schemes to use, the types of products to buy, the permit getting process, and any process for cleaning up the debris from the work. You should also discuss the payment schedule in detail before any work commences.
The contractor's past:
* Ask the contractor how long he has been doing the job. You cannot risk leaving such a delicate assignment to a novice that is only beginning. That is why you should look for a contractor that has at least 5 years experience. This will guarantee you quality work since the contractor has handled numerous similar projects in the many years he has been in business and has therefore mastered the trade.
* Ask your contractor for any references of past works. Even if he thinks it's a bad idea to disclose information of his clients due to privacy, he should at least have some pictures of past work. Check out his website and go through the portfolio that he has in his photo gallery.
* There is nothing wrong with a contractor getting complaints from clients. However, how the contractor handles such complaints speaks volumes. Inquire from your contractor how he responds to customer inquiries and complaints and talk to some references for some firsthand report.
Whenever you are ready to chose a contractor after going through all the above guidelines, the next thing to do is to ask for bids for around 3-5 contractors. Once you have received the bids, you can assess the prices and products offered by each of the contractors. You should be very careful about a contractor that places a bid that looks too cheap as compared to what others are bidding. But you can save yourself this trouble by going through some roofing directory companies which will typically provide rough estimates.
Even if a contractor has passed every single thing that you have put in place to filter out the bad ones and your instinct still suspects there is something fishy about him, avoid him and hire someone else. It is always better to be safe than to be sorry. You should only give the job to someone that you are comfortable working with because he will be on you premises for a while.